THIS WAS ORIGINALLY POSTED ON MYSPACE. I AM DELETING MY ACCOUNT SO HAVE TRANSFERRED IT HERE.
Ok guys this is actually a blog that might be interesting to read. Some of my mums cousins are compiling their family trees and we have been sent some old photos that I want to share with everyone.
I'll put the best picture first in case people get bored and stop reading. The woman in the picture is my great grandma on my mums side called Florence Denham. Great grandma Flo married my great grandad Bob Burlingham however before that she was engaged to Bobs brother Frederick. However Bert died in 1918 in France when he was just 25 from the Spanish Flu epedemic that killed 13million people. As he was young there are few pictures of him however the picture below shows Flo and fiance Frederick in 1918, the year he died. This picture is obviously very special to my family... its amazing to see.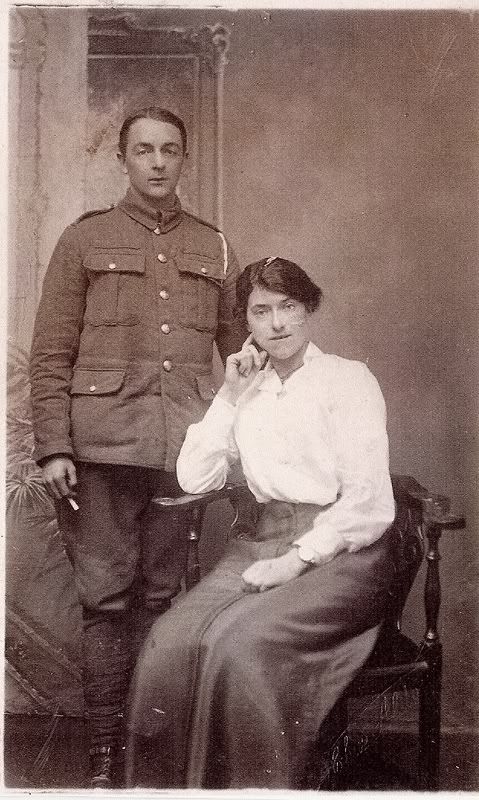 Also incredible is this next picture from 1913. You can see Frederick in the back row behind the seated lady. This is the wedding of my great-grandad's sister Caroline marrying her first husband John Grimmer (he died in 1925). Obviously they are the bride and groom in the center. Incredible though is the seated couple. These are my great-great-grandparents! My great-great-grandad was Francis Burlingham (born 1863, died 1939) and my great-great-grandma Mary (1863-1924). They had seven children - great-grandad Bob, Frederick, Will, Caroline, Thirza, Hannah who died aged 26 and Victor who died aged 2. Its just incredible to see my great-great-grandparents... they were born 123 years before me!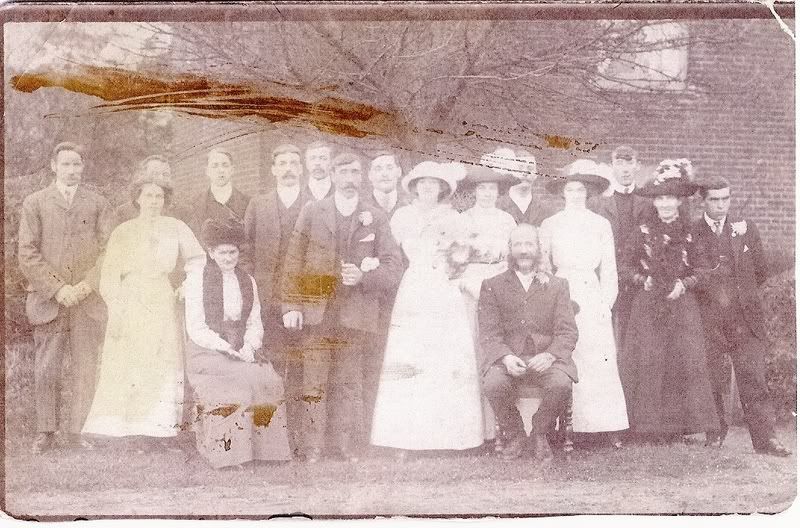 I love this next picture. It is of great-grandad's sisters Thirza (far left) and Caroline (inner left). We don't know the other people. I think its a lovely photo.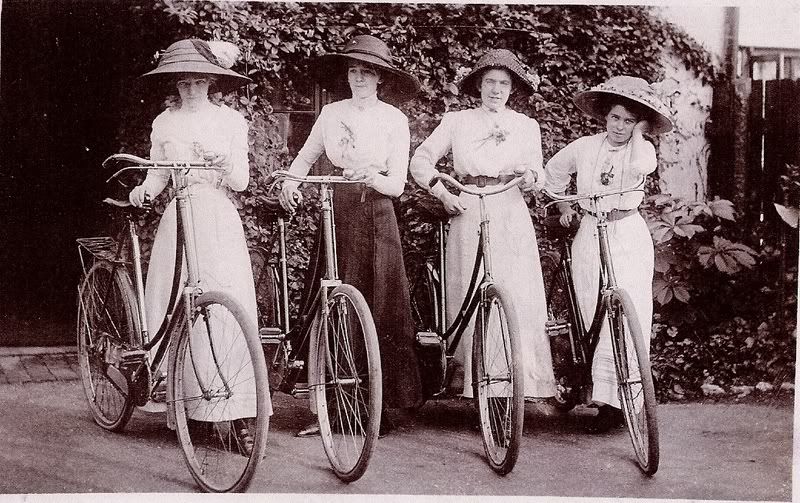 This next picture is again of my great-great-grandma Mary Burlingham (maiden name Housego). We believe she is pictured with her sister Sarah however Sarah was never married but the woman wears a wedding ring. It could be one of my great-great-grandad's sisters. g-g-gran Mary is the shorter. You can see it is her from the second photo above.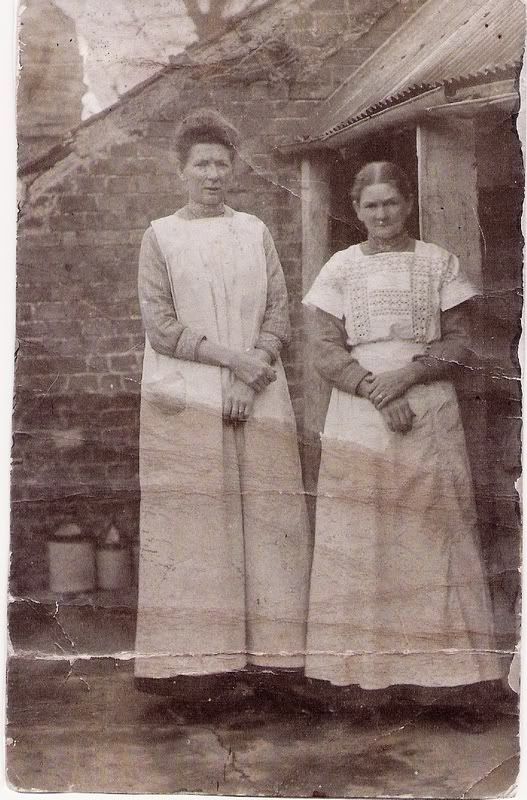 Ok as I mentioned before my great-gran Flo's maiden name was Denham. She was one of ten children (Lucy, George, Thomas, Matilda, Daisy, Ernest, Leonard aka Bert, Elsie and Winifred Ida - great names eh?). This picture is of g-gran Flo's brother Leonard Bertram known as Bert. He emigrated to the US and worked as a butler on 5th Avenue New York! Love the outfit. He died in LA aged 92 and never married.

This next guy (who looks a bit Charles Darwin like) is another great-great-grandparent. This time it is g-gran Flo's father George (1855-1928) pictured with his youngest child born 1901 known by her second name Ida.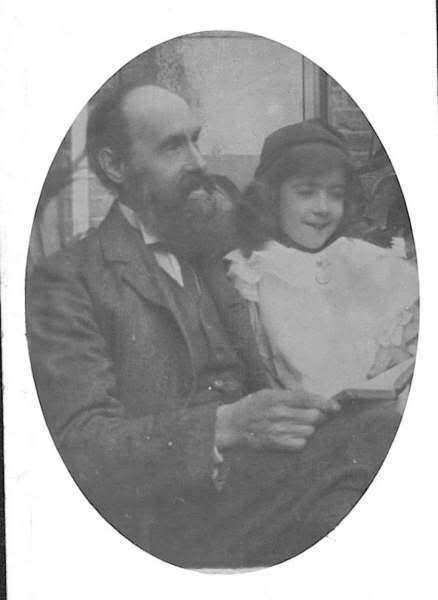 This picture is also of Ida, the little girl above. Flo's family all have that wicked-witch of the west style face structure. My great-grandma used to scare my mum. I never knew her though. She died before I was born.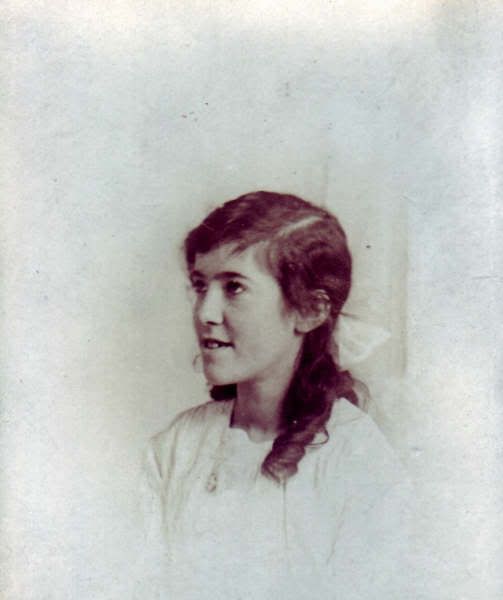 The next picture has two parts. The top part is Flo's mother Sarah (maiden name Edwards) i.e. another great-great grandma. My mums cousin who sent the picture suggested that sh may have been the inspiration for 'Mrs Doubtfire'. The picture below that is a bit blurred. It is of g-gran Flo's sister Matilda and brother Thomas. Thomas died in 1895 aged just 10.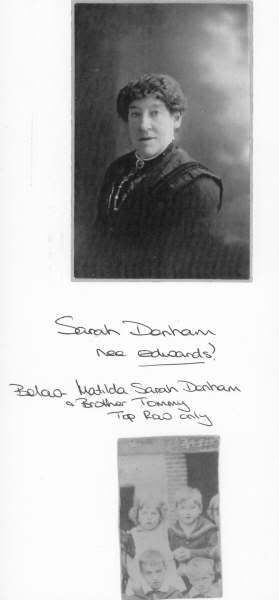 This next picture is g-grandma Flo's sister Daisy (Denham) and her husband Harold Briggs. Nice ears, glad he isn't blood related!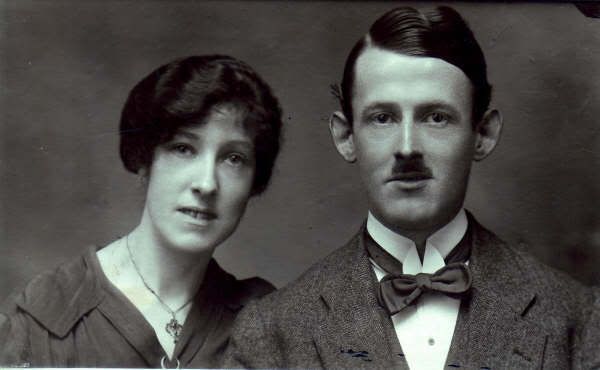 I love this next picture. It is the son of Daisy and Harold Briggs (pictured above). Not only does he look camp but they cruelly named him Shirley. The photo underneath that is Shirley Briggs marrying Olive Prince. You can see he got his dads features.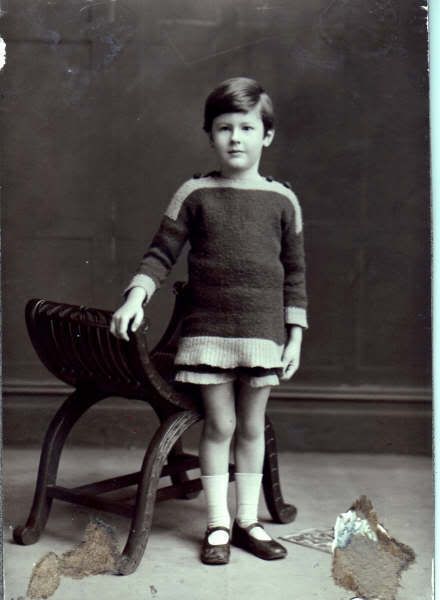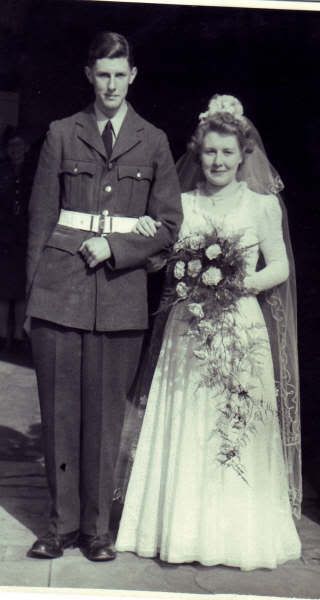 Well they are all the photos I have at the moment. I hope people enjoy looking at a little piece of my history I find it all fascinating. And really weird. Most of these people were born in the 19th century... thats not one but two centuries ago now. Weird!
Anyway... leave comments. Thanks.
-------------------------------------------
UPDATE: Hey guys I have a few more pictures to show you! If you haven't read the above you may want to now because there is extra information which I won't bother repeating now.
This first one is of my great-grandmother Flo and my great-grandfather Bob on their wedding day in 1920. Flo was originally engaged to Bob's brother Frederick (see above for photo) but he died in 1918.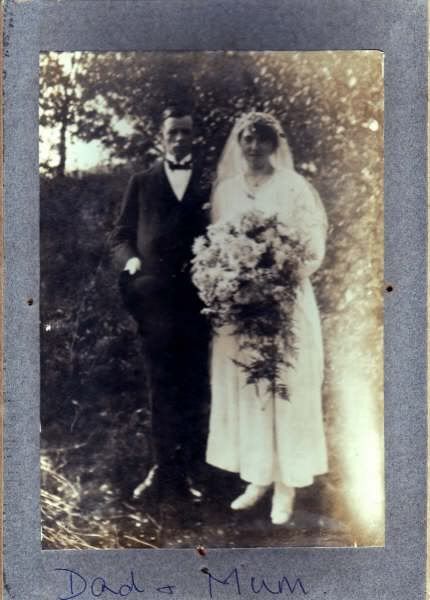 These pictures are my great-aunt Caroline and her second husband John R. Caroline was originally married to a man named John Grimmer (see above for wedding photo). Must have been quite controversial!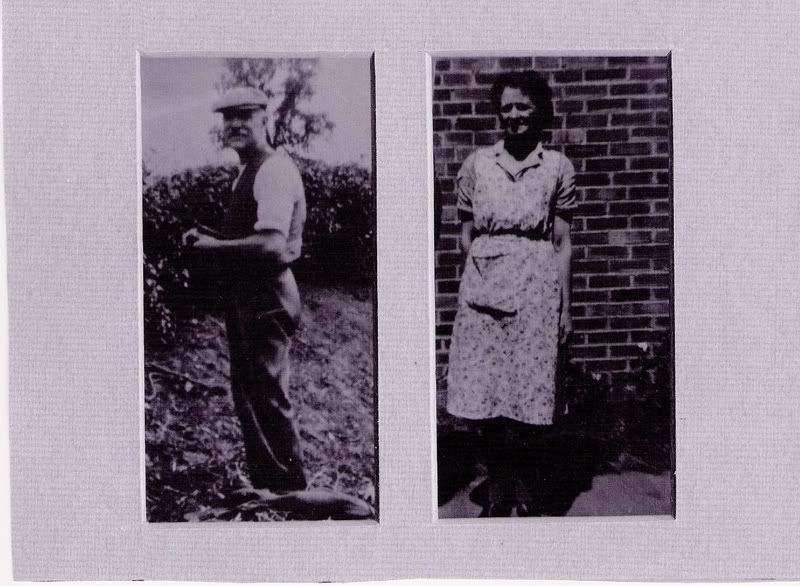 This is my great-great-grandfather Francis Burlingham. You can also see him sitting in the wedding photo (see above) of Caroline's first marriage. Apparently Francis ate a raw egg every day and was particularly healthy.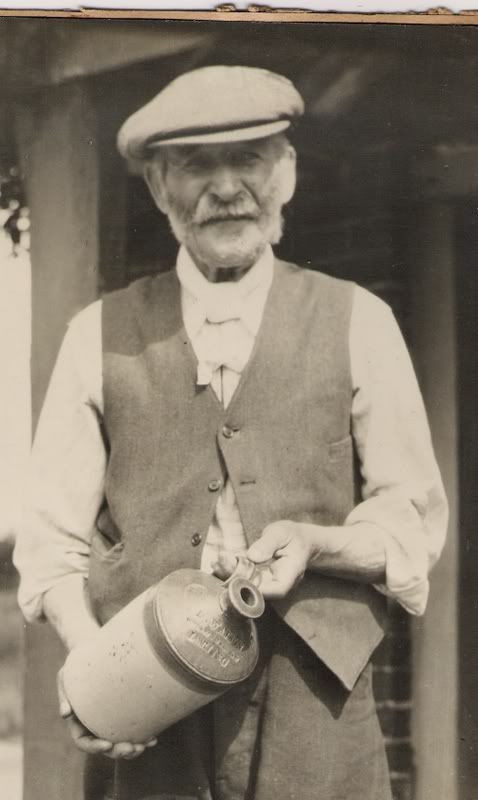 This picture is the oldest dated to around 1880!! She even has a small bussel (sp?) on her dress. It is my great-great-grandmother Mary Burlingham (nee Housego) obviously married to the Francis in the picture directly above. As with Francis, Mary is seen sitting in the wedding photo of Caroline's first marriage and as well as another photo (see above).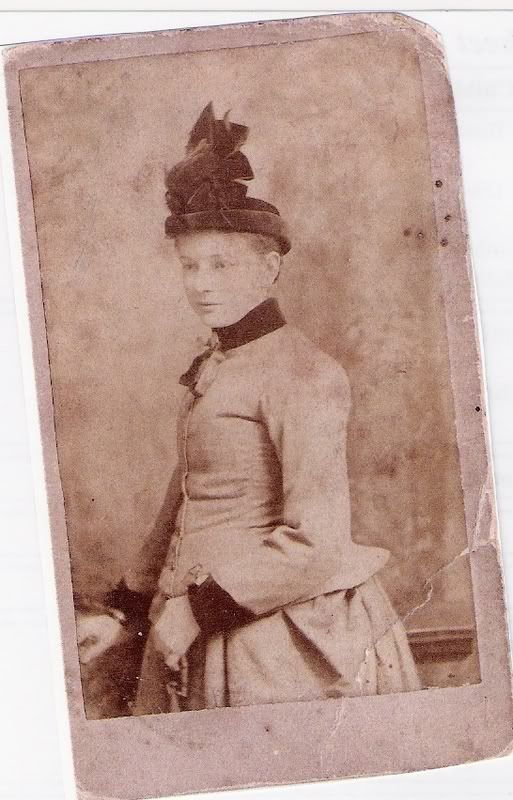 Thanks for reading the updates. Again please do leave comments :)